Hinged vet access panel built into each Head Bail leaf
The Crusader Plus Cattle Crush is now the only cattle crush in our range to feature our saloon door manually operated traditional lever-type yoke at the front of the crush.
Suitable for calf fostering
Access enables caesarean operations to be performed if required
Option to add foot trim kit if required
A robust cattle crush with a manually operated head bale. This crush will provide excellent service to people who do not need such features as opening side doors but still desire the build specification of a higher end crush.
From $5650+GST
Crusader Cattle Crush open front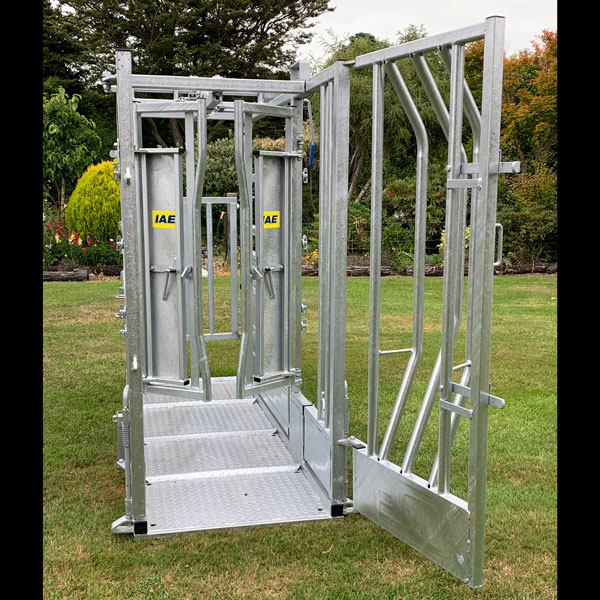 Crusader Crush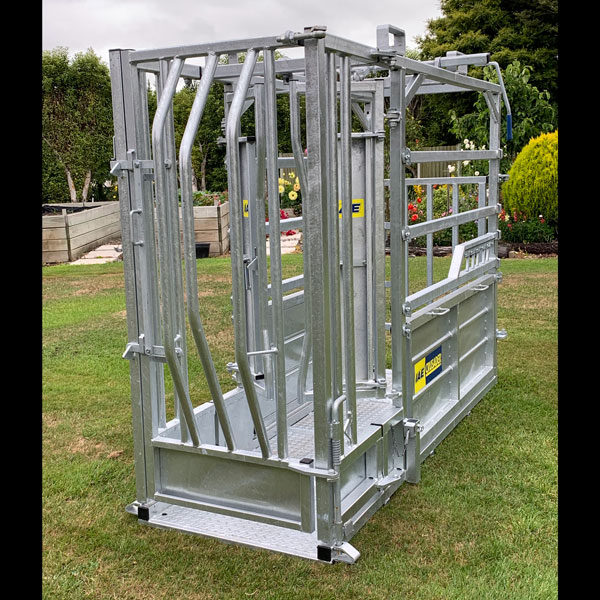 Dimensions:
Length: 2620mm
Width: 838mm
Height: 1900mm
Base Length: 2438mm
Internal Width: 738
Price with sliding gate $6200.00