Hinged vet access panel built into each Head Bail leaf
A robust crush with a manually operated head bale. This crush will provide excellent service to people who do not need such features as opening side doors but still desire the build specification of a higher end crush. Great for lifestylers!
Standard features include; rear 2 way sliding gate, tread plate floor, pallet fork lifting points, 3 point linkage and captive rump bar facility.
Hoof trim kit compatible
From $4,950+GST
Crusader Crush open front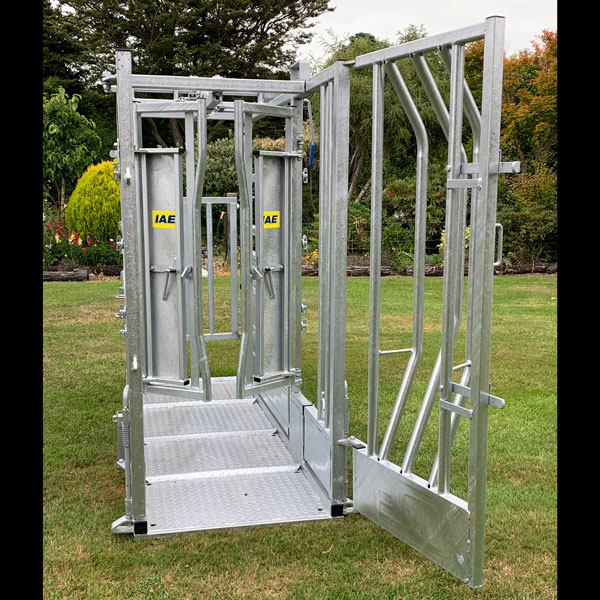 Crusader Crush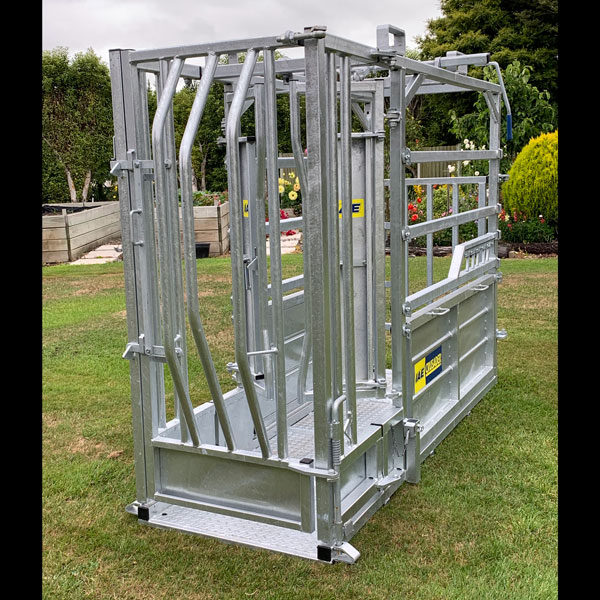 Dimensions:
Length: 2620mm
Width: 838mm
Height: 1900mm
Base Length: 2438mm
Internal Width: 738
Price with sliding gate $5850.00